"And you know what? To protect my kids, I'd lie, too. I'd lie on a..."
– Deb Kosarick, A Loaded Gun by Patrick Radden Keefe, The New Yorker
3 tags
I've always thought of Bon Iver as my generation's replacement for James Taylor.  Sad music to listen too when you're in the mood for cryface.  But I'd found myself listening to them (really, him) on my iTunes for months.  Somehow soothing to find the quiet despair of my cubicle life echoed in the quite despair of his songs.  I don't know.  It could just be...
"And then, with the feather-green darkness pressed against the windows, he puts..."
– Emma Forrest, Your Voice In My Head
In all the craziness of these past six months, I've only managed to watch Pulp and The Magnetic Fields in concert.  The former was filled with all manner of manic energy and pogo-jumping while the latter was rapt, respectful contemplation in the church of Stephin Merritt.  I mean, he did try to be all casual about it, but the only response to those quiet songs is to sit and listen, really....
"The freedom to be cruel is one of journalism's uncontested privileges, and the..."
– Janet Malcolm, The Silent Woman
1 tag
"Jocelyn has chopped black hair that looks permanently wet, and twelve ear..."
– Rhea from Jennifer Egan's novel A Visit From The Goon Squad
2 tags
4 tags
Days with the master - a play called SEMINAR
One of the advantages of moving back to New York is the access to all the great plays on Broadway and off-Broadway.  I missed Alan Rickman's short run at the BAM so I knew that I needed to be front and center to see him on the boards for the Broadway debut of Seminar.  Most folks will remember him from Harry Potter but he already won my heart way back in the day with Truly, Madly, Deeply.  Given...
3 tags
2 tags
"Being a child is like nothing. It's only being. Later, when we think about it,..."
– Avice Brenner Cho from China Mieville's novel Embassytown
3 tags
Jonathan Franzen talks DFW →
The writer Jonathan Franzen mourns his friend David Foster Wallace but also talks about coming to grips with the anger that comes from experiencing someone you love kill himself.  This confirms for me what I've always felt about the inherent selfishness of suicide, like it's a big "fuck you" to the people who love you.  Franzen's writing also resonates in that I...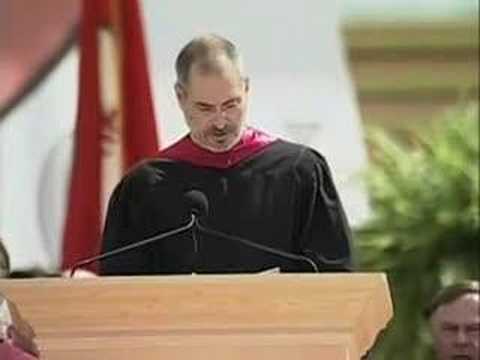 Thoreau said, if you advance in the general... →
2 tags
Once again, Sugar says it with wisdom and... →
"So write. Not like a girl. Not like a boy. Write like a motherfucker."
– Well said, Sugar.
3 tags
3 tags
2 tags
Dispatches from NYC: Neil Gaiman in conversation
Now that I've moved back to the upper, upper west side I am lucky to be in proximity to Symphony Space and all it's awesome cultural events. Last Thursday, I got to see Neil Gaiman interviewed by Paul Levitz, comic book writer and also former president of DC comics. Given their history at DC, Paul promised that the questions would be different. I'm just happy that the discussion was all Sandman...
1 tag
1 tag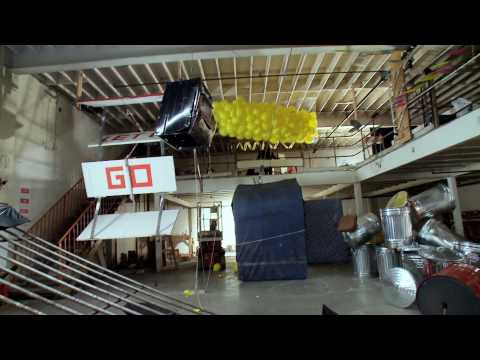 2 tags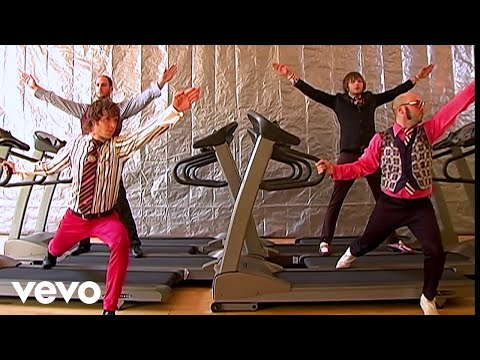 1 tag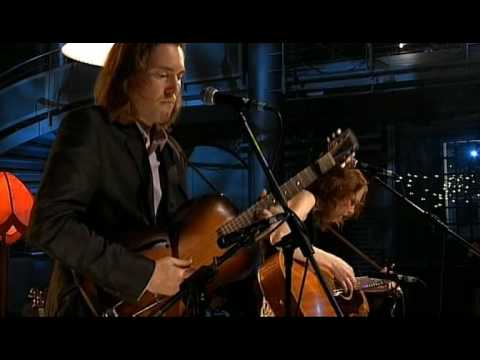 2 tags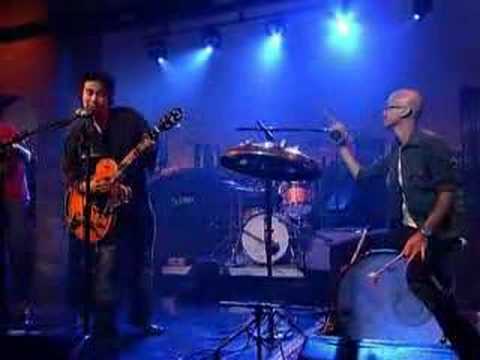 2 tags
Movies about pie
Everytime I watch a food movie, I get hungry.  After watching Waitress, I wanted to rush to a diner and gorge on as many flavors of pie as I could.  I just finished Wong Kar-Wai's My Blueberry Nights and am sorely regretting making this an evening movie.  If I had watched it this morning, I could still run over to Petsi's Pies and grab a slice.  You know where I'll be...
1 tag
I've been listening to...
music from Phoenix, St. Vincent, Matt & Kim, Passion Pit, Sylvie Lewis, Kanye West and Lady Gaga.  The last one was mainly Nick's fault - he likes the techno beats and is of the opinion that popular music is popular for valid reasons.  I started being fascinated with her when she did this interview with Paris Hilton where Paris was all "we can be BFF!" and Lady Gaga was...
2 tags
Waiting for a month at the edge of summer
July first and summer hasn't reached Boston yet.  Something to do with some high-pressure mass bringing all the rain in from Canada.  For a month. Good thing I spent the last week of May in the wonderful tropical paradise of Trinidad & Tobago - soaking in infinity pools, drinking rum punch, and scubadiving the sea otherwise I would be tearing my hair out.  What I am doing is...
1 tag
Peace the spork out M.J.
In her maid-of-honor toast, my cousin talked about how as a kid at our grandparents' Christmas party, I took the mike and recited the entire intro to Thriller, complete with as much emotion as a seven year old could muster.  I still remember an entire 6-months listening to nothing but the entire album over and over again.  And even now, the opening strains to Billie Jean played by that...
1 tag
Be careful what you wish for
As I mentioned before, I come to film criticism a bit late.  I'm a baby, still learning my way around, only recently realizing that a film is a collaborative effort requiring hours of cinematography, and soundwork, and location scouting, and wardrobe, art direction, hair and make-up plus everything else to get to that one and a half to two hours of magic cinema.  In my head, before I actually...
1 tag
My New York City Adventure
I'm making a list of all the movies that I will keep close, when I want to reminisce about my grand adventure that was New York City.  Definitely a formative time in my life, almost like going to college for the second time 'round.  A friend of mine, when he introduces me to people and is asked how we know each other, says that we grew up in New York together.  And I totally...
1 tag
My Grandparents Had A Villa By The Caspian Sea
Or so goes the story that I will write one day, as told by my friend from Iran. In the meantime, I have been reading Persepolis 2, by Marjane Satrapi.  I know I should read Persepolis but it was the second graphic novel that was in the library when I swung by the other day.  It was ok.  I was not moved to tears.  But I enjoyed it, it made me uncomfortable at times but perhaps that was its...
1 tag
It just takes a little time
I've been coming around to Bon Iver.  It's taken awhile.  I'll even go and see a live show now.  I may even decide that I'd take a night of him and his i-need-you-so-much-i-am-a-bear-but-my-heart-is-breaking croon over mr. i-could-be-ironic-you-can't-tell-'coz-i'm-Swedish indie darling Jens Lekman.  Wait I minute, I just got it.  Bon Iver is the indie ...
"Adam is rescued from despair after the fall by his love for Eve and by her..."
– - From an article on Milton by Jonathan Rosen Here's to rescue, love.  This one's for you…
2 tags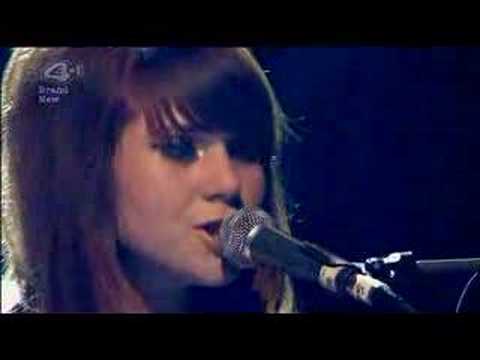 2 tags
The Cure - Live
Saw them today.  Since I'm an old hag, it's way past my bedtime but to hear Pictures of You live was amazing.  I mean, their entire set was great but Pictures of You was what killed me.  I guess I like the anthems.  Just Like Heaven also threw me for a loop (show me, show me, show me…) because suddenly I was thirteen again, with all the attendant angst.  Good times, good times.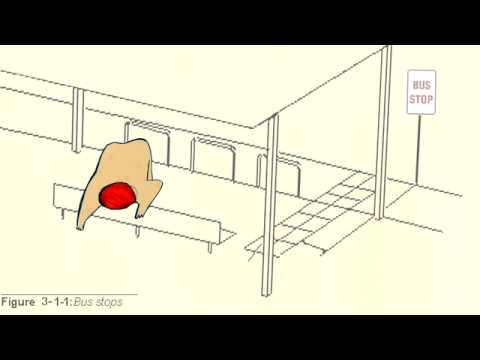 1 tag
The Lives of Others
I'm a bit late to the game on this one, having decided that watching movies in theatres is an expensive past time that I can no longer afford (but $40 tickets to The Pogues, yes I can do that one), so I missed seeing The Lives of Others onscreen the first time around.  Video did not diminish it though.  It is still a very powerful, very well made film.  Just the right element of...
1 tag
"The great Shakespeare scholar A.C. Bradley, a hundred years ago, gave a reliable..."
– Such a great article by Stephen Marche.
1 tag
Songs for the brokenhearted
When bloggers have nothing else to say, they always turn to lists.  And so, a list of random songs that have served as soundtrack through the years of loss and longing.   Quite a number of sappy ones because, really, could there be anything else but treacle in situations like these? SUNDAYS - Here's Where the Story Ends "Oh I never should have said, the books that you read, were...
2 tags
Music bits
The National.  Best concert I've been to this year.  Liked their songs but had no idea how much I would be a convert (the blog-hype was off-putting).  Go buy their albums.  Go watch their concerts.  They live up to the hype. Jens Lekman.  Went to the Paradise to see why all the hipsters like him.  Lots of couples all around giving each other knowing squeezes or kisses every time a...
Footnotes
Swung by Grub Street the other day to watch a reading by some Filipino writers.  Really, Filipino-American writers with one sole Pinay - Gina Apostol, famed author of Bibliolepsy.  Turns out she's married now and has been living in upstate New York for some time.  I had no clue.  She's just finished a novel, called The Revolution According to Raymundo Mata, an excerpt of which she...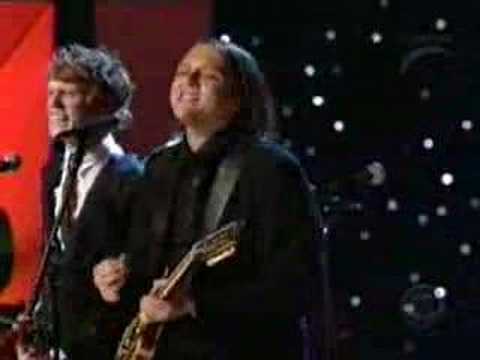 Hits True →
From Jess Row review of Edwidge Danticat's Brother, I'm Dying: In the first chapter Danticat learns she is pregnant with her first child just as her father, Mira, receives a diagnosis of pulmonary fibrosis and loses his livelihood as a New York cabdriver after more than 25 years. At a family meeting, one of his sons asks him, "Have you enjoyed your life?" Mira pauses before answering,...
1 tag
Notes from Northern Wine Country
Since the planned cross country trip to California fell through (mainly due to the fact that we are no longer moving to the land of Apple and Google), Nick arranged a mini-road trip for us through the east coast's own little wine country, the Finger Lakes.  Yes, dear reader, wine country in upstate New York is not an illusion.  Vineyards dot the landscape, perched on the rolling hills...
1 tag
William Gibson reads
He was chewing this piece of gum throughout the entire reading he gave at The Brattle Theatre - parts from chapters 10 and 11 of Spook County.  He's tall and gangly, a thin elderly man with a slight stoop and a wavering voice, peering at the pages through his round clear frame glasses.  Not who I thought he might be from his books (Neuromancer and Pattern Recognition being the main ones...
1 tag
Boston food gems
Off the beaten tourist path, but some of my favorite haunts in this little town: The Druid. An authentic Irish bar in Inman Square with gourmet level food.  Seriously.  I am surprised every time I order a new dish at how good it is.  They could be running a yuppie snooty establishment with the quality of this food but instead they are running a no nonsense, cozy neighborhood bar with good...